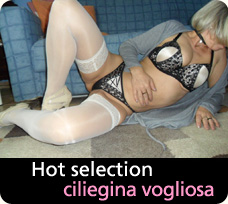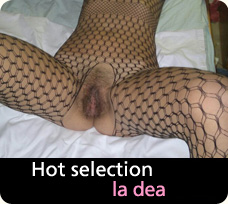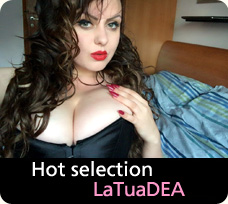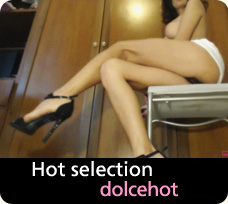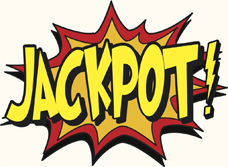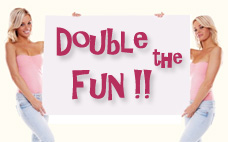 Of
VALERY GOLD
written by
gigi64
:
Decisamente una bella topa con un fisico e culo stupendo. Si dà da fare e si dimostra molto disponibile e sorridente. Anche nello show lesbo è lei la più intraprendente. Forse dovrebbe cambiare partner.
Of
Dolce-Emy
written by
andreino78
:
l'altro giorno ho richiesto video personalizzato insieme ad Antonia, altra chicca di questa bellissima ragazza, gran porca che saprà esaudire ogni desiderio, anche il più spinto!!!
Of
Enigma
written by
spadone
:
La regina del cock control... provare per credere... comanda il gioco fantasiosamente in modo molto coinvolgente, ci sa fare davvero ed inoltre, cosa rara, ci mette passione... risultato garantito!!!



Paysite-Cash Billing Support
Terms | Privacy | US-2257


Contacts to avoid
These contacts are to be avoided because they are fake cam girl or otherwise unserious cam girl.
albacamgirl@live.it
alessandra.napoli88@live.it
alessandraincoppia@hotmail.it
alessiacamgirl@live.it
alessiucciasexy1990@live.it
alexandrasexy@hotmail.it
alice.mmmm
alissacamgirl80@live.it
amicacam@hotmail.it
angel.devil7472.
angelicaderossi@live.it
angelika.bella24
angelicasexygirl@live.it
anna.chiara2010@live.it
annalauradefalco@hotmail.it
antonellacamgirl@live.it
antonioiele1950@hotmail.it
asiahot@live.it
asiamilano@hotmail.it
baby.girl75@hotmail.it
bambina_calda@live.it
bambola2012@live.it
bambola.mora@live.it
bambolabollente@live.it
bambolaxy@hotmail.it
barbarellasiciliana@live.it
barbie-emo@hotmail.it
bellaregina88
bellissima27@hotmail.it
bimbadolcetenera
bimbacattivashow@live.com
bimbettaxte@hotmail.it
birikkina1980@live.it
bonazza747
brianna.234
calda.vogliosa1
camy_pussy@hotmail.com
cammsexi@hotmail.it
camsexcam@hotmail.it
cam.love12@live.it
camgirl.camgirl.2@live.it
camgirl03@live.it
camgirltroia@live.it
camgirlvera
carin.carin5
cattivonasexy@live.it
chanel.camgirl
chantalmartinez26@hotmail.com
Chery_love@live.it
chiamamiamore@live.it
chiara.b25
cinzia_hot@hotmail.it
clitoridepazzo@live.it
camgirlpatty75
cometa1974@live.it
conigliettacalda@live.it
copp-roma@libero.it
coppiadidonnelesbo@hotmail.it
coppiadidonne_camapagamento@live.it
coppiaesibizionistafirenze@hotmail.it
coppia_trasgressiva83
corina.hot
crazyolga@hotmail.it
cristal.cami
cristal20@hotmail.it
crystysexy@hotmail.it
crystysexy2@hotmail.it
daiahot@live.it
daniela.vogliosa@live.it
desideriofatale@live.it
darlasinger@live.it
dea.nausica
delice1980@live.it
diavoletta1820@live.it
diavolettaxte
divinazeus
dolce.morettina2@live.it
dolce-morbida@live.it
dolcemiele86@live.com
dolceregina1@hotmail.com
dolcesara26@live.it
dolcesexy75
dolcesogno89@live.it
dolcissimalady84@hotmail.it
donnaavventura@hotmail.it
donnaxrikarike@hotmail.it
dreamgirl19@live.it
elisettabsx@hotmail.it
elena.25@live.it
elena.miry
elisaincam@live.it
emma.toscana@live.it
erika.vogliosa@live.it
erikasexygirl
erotik_girl@live.it
eva_lunare
evabianchi2007@live.it
evacamgirl@live.it
evagem@hotmail.it
eva.84@live.it
f.gg@live.it
femminaxx@hotmail.it
fabiana19751@live.it
fighina34@hotmail.it
floriana9110
florysi84
formosaeporca@live.it
francysexy89@live.com
gaya.camhot
gatta_antoniella@hotmail.com
gattinaferoce@live.it
giadapreziosa20@hotmail.it
giorgi_tutta_bella@hotmail.it
giorgia.divacamgirl.
giorgiacamgirl@hotmail.it
giulia19832010@live.it
giuliaverabis@hotmail.it
giunonecam
giunonecamgirl@hotmail.it
hollyholly77777
hotalessandra@hotmail.it
hotbionda@hotmail.it
hotgirl4u@live.it
hotlatina@live.it
hotmelacam@hotmail.it
hotsexy88@live.it
in2xte@live.it
infermieracalda@hotmail.it
infermieracalda@live.it
ingridmartinucci
ingridmartinucci@live.it
irina.sexy2
kassandra.cam1
kelly.porcella
JEKYCHIARY5
jessicajessica@live.it
juli.cam1989
julia07@live.it
labellalavandaia@live.it
ladysquirt@hotmail.it - lady.squirt
laporcasiciliana@live.it
lastoria.natalia
latexgirl@hotmail.it
lauracamxcamm@live.it
laurax_1988@live.it
lisa.rochira
lively05@hotmail.com
lola.cam1
lolita2005@hotmail.it
lolita_hot@hotmail.it
lolytaincam@live.it
luciadebellis@hotmail.com
luciamilano86@live.it
lulumonellalive@live.it
lululamonella@live.it
luluelacam@live.it
luisianafirenze@live.it
maialinaincam@live.it
mayaincam
mar.ge2009@live.it
manfretonia@hotmail.it
mariaincam
maricaderossi@hotmail.it
marisucciasexycam@hotmail.it
martevenere@rocketmail.com
martinaincam@live.it
marta.fani9
marzia.girl@live.it
matilde.lusso
melania.hot@live.it
melany-2013
melisafuoco@hotmail.it
melissa.p90@live.it
melissa_napolitano@live.it
michela.1234@hotmail.it
michelamilano86@live.it
michiamorossella@hotmail.it
michelevmiky
mikycam_girl@live.com
mirella.xxx2
miry.helena@yahoo.it
miry.helena@live.com
miss_squirt@live.it
misseghe2012@live.it
mistressgianna@live.it
mistressgirl88@hotmail.it
mogliebagnata@hotmail.it
mogliettinatroia@live.it
moni-kina1993@hotmail.it
monicanovoli@live.it
monicasex1903@live.it
moraperugina@hotmail.it
morena.sex@live.it
natasha.monella
natasha.spendida
ninfea_lucrezia@hotmail.it
paypal20@libero.it
pamela.calda
paypal30@libero.it
patrizia.giaffreda2
perchesi@hotmail.com
perla.live
piccina9091@live.it
porcateconme@hotmail.it
porcellona00@hotmail.it
prettycam@live.it
pulsatillasexy@live.com
pussy.cat676
tutti i contatti presenti su ragazzacamgirl.com (sito truffa)
rebecca.hot1
regina81810
rosa.hot91
roxxy900@live.com
rubycamgirl
saracamgirl@hotmail.it
sacha1980@hotmail.it
samantahot87@live.it
sarasensual@hotmail.it
satinee@live.it
scolaretta3
segretariasexy@live.it
selenincam@live.it
selincamgirl
senzaveli@live.it
serenalive2@live.it
sex-live-show@live.it
sexcam1@live.it
sexigirlcam@live.it
sexlwesex@live.it
sexy_shelly@live.it
sexystellax@hotmail.it
Sexy.monella87
sexy.sensation1
sharon.camgirl
sindy.cam1
sheela.mia@hotmail.it
show89@live.com
silviahot@hotmail.it
silviatettona@hotmail.it
silvia899155546@hotmail.it
silviagrandi88@hotmail.it
silviodeagostino@live.it
simonadefalco@hotmail.it
sindy.cam1
sofy.cam
spogliami85@live.it
stella.porcella
stefaniadegiorgio@hotmail.it
stefyparty@live.it
STELLINAHOT1
stressmara@hotmail.it
studentexxa@hotmail.it
swet_carmen@hotmail.com
succosa91@live.it
tentazionedaprovare88@hotmail.it
tenera19x@live.it - tenera19x
timidasexy88@hotmail.it
topina87cam@live.it
traduzionionline@live.it
tromba-si@hotmail.it
valentina-hot@hotmail.it
venerecam@hotmail.com
venere.cam
venere.porca
verdesi@live.it
veracamgirl@live.it
vera.vera409
veradonnacam@live.it
veronika00069
vogliosachiara@gmail.com
whendy.camgirl
xdivinasexyx