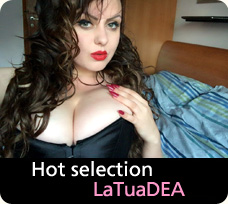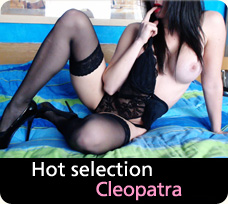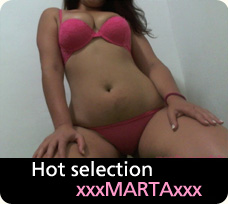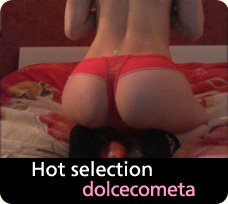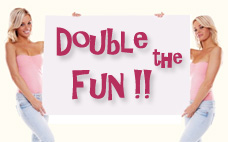 Of
Rebecca Sexy
written by
mirkosav94
:
Show di ruolo con lei (Rebecca) e Isabella Mistress. Mi sono recato dalla mia infermiera (Rebecca) per chiederle di guarirmi il cazzo, ma invece di gu... Read the full review
Of
♥Anastasia♥
written by
Schiavo-di-ANASTASIA
:
ANASTASIA… Giovane ragazza molto arrapante. Si entra subito in sintonia con lei e si raggiungono orgasmi da urlo. Interpreta perfettamente le richieste. Grazie Anastasia
Of
Monellina Vogliosa
written by
Mrsteph83
:
Dove sei finita bellezza... tutta muscoli e sensualità?!



Paysite-Cash Billing Support
Terms | Privacy | US-2257


Contacts to avoid
These contacts are to be avoided because they are fake cam girl or otherwise unserious cam girl.
albacamgirl@live.it
alessandra.napoli88@live.it
alessandraincoppia@hotmail.it
alessiacamgirl@live.it
alessiucciasexy1990@live.it
alexandrasexy@hotmail.it
alice.mmmm
alissacamgirl80@live.it
amicacam@hotmail.it
angel.devil7472.
angelicaderossi@live.it
angelika.bella24
angelicasexygirl@live.it
anna.chiara2010@live.it
annalauradefalco@hotmail.it
antonellacamgirl@live.it
antonioiele1950@hotmail.it
asiahot@live.it
asiamilano@hotmail.it
baby.girl75@hotmail.it
bambina_calda@live.it
bambola2012@live.it
bambola.mora@live.it
bambolabollente@live.it
bambolaxy@hotmail.it
barbarellasiciliana@live.it
barbie-emo@hotmail.it
bellaregina88
bellissima27@hotmail.it
bimbadolcetenera
bimbacattivashow@live.com
bimbettaxte@hotmail.it
birikkina1980@live.it
bonazza747
brianna.234
calda.vogliosa1
camy_pussy@hotmail.com
cammsexi@hotmail.it
camsexcam@hotmail.it
cam.love12@live.it
camgirl.camgirl.2@live.it
camgirl03@live.it
camgirltroia@live.it
camgirlvera
carin.carin5
cattivonasexy@live.it
chanel.camgirl
chantalmartinez26@hotmail.com
Chery_love@live.it
chiamamiamore@live.it
chiara.b25
cinzia_hot@hotmail.it
clitoridepazzo@live.it
camgirlpatty75
cometa1974@live.it
conigliettacalda@live.it
copp-roma@libero.it
coppiadidonnelesbo@hotmail.it
coppiadidonne_camapagamento@live.it
coppiaesibizionistafirenze@hotmail.it
coppia_trasgressiva83
corina.hot
crazyolga@hotmail.it
cristal.cami
cristal20@hotmail.it
crystysexy@hotmail.it
crystysexy2@hotmail.it
daiahot@live.it
daniela.vogliosa@live.it
desideriofatale@live.it
darlasinger@live.it
dea.nausica
delice1980@live.it
diavoletta1820@live.it
diavolettaxte
divinazeus
dolce.morettina2@live.it
dolce-morbida@live.it
dolcemiele86@live.com
dolceregina1@hotmail.com
dolcesara26@live.it
dolcesexy75
dolcesogno89@live.it
dolcissimalady84@hotmail.it
donnaavventura@hotmail.it
donnaxrikarike@hotmail.it
dreamgirl19@live.it
elisettabsx@hotmail.it
elena.25@live.it
elena.miry
elisaincam@live.it
emma.toscana@live.it
erika.vogliosa@live.it
erikasexygirl
erotik_girl@live.it
eva_lunare
evabianchi2007@live.it
evacamgirl@live.it
evagem@hotmail.it
eva.84@live.it
f.gg@live.it
femminaxx@hotmail.it
fabiana19751@live.it
fighina34@hotmail.it
floriana9110
florysi84
formosaeporca@live.it
francysexy89@live.com
gaya.camhot
gatta_antoniella@hotmail.com
gattinaferoce@live.it
giadapreziosa20@hotmail.it
giorgi_tutta_bella@hotmail.it
giorgia.divacamgirl.
giorgiacamgirl@hotmail.it
giulia19832010@live.it
giuliaverabis@hotmail.it
giunonecam
giunonecamgirl@hotmail.it
hollyholly77777
hotalessandra@hotmail.it
hotbionda@hotmail.it
hotgirl4u@live.it
hotlatina@live.it
hotmelacam@hotmail.it
hotsexy88@live.it
in2xte@live.it
infermieracalda@hotmail.it
infermieracalda@live.it
ingridmartinucci
ingridmartinucci@live.it
irina.sexy2
kassandra.cam1
kelly.porcella
JEKYCHIARY5
jessicajessica@live.it
juli.cam1989
julia07@live.it
labellalavandaia@live.it
ladysquirt@hotmail.it - lady.squirt
laporcasiciliana@live.it
lastoria.natalia
latexgirl@hotmail.it
lauracamxcamm@live.it
laurax_1988@live.it
lisa.rochira
lively05@hotmail.com
lola.cam1
lolita2005@hotmail.it
lolita_hot@hotmail.it
lolytaincam@live.it
luciadebellis@hotmail.com
luciamilano86@live.it
lulumonellalive@live.it
lululamonella@live.it
luluelacam@live.it
luisianafirenze@live.it
maialinaincam@live.it
mayaincam
mar.ge2009@live.it
manfretonia@hotmail.it
mariaincam
maricaderossi@hotmail.it
marisucciasexycam@hotmail.it
martevenere@rocketmail.com
martinaincam@live.it
marta.fani9
marzia.girl@live.it
matilde.lusso
melania.hot@live.it
melany-2013
melisafuoco@hotmail.it
melissa.p90@live.it
melissa_napolitano@live.it
michela.1234@hotmail.it
michelamilano86@live.it
michiamorossella@hotmail.it
michelevmiky
mikycam_girl@live.com
mirella.xxx2
miry.helena@yahoo.it
miry.helena@live.com
miss_squirt@live.it
misseghe2012@live.it
mistressgianna@live.it
mistressgirl88@hotmail.it
mogliebagnata@hotmail.it
mogliettinatroia@live.it
moni-kina1993@hotmail.it
monicanovoli@live.it
monicasex1903@live.it
moraperugina@hotmail.it
morena.sex@live.it
natasha.monella
natasha.spendida
ninfea_lucrezia@hotmail.it
paypal20@libero.it
pamela.calda
paypal30@libero.it
patrizia.giaffreda2
perchesi@hotmail.com
perla.live
piccina9091@live.it
porcateconme@hotmail.it
porcellona00@hotmail.it
prettycam@live.it
pulsatillasexy@live.com
pussy.cat676
tutti i contatti presenti su ragazzacamgirl.com (sito truffa)
rebecca.hot1
regina81810
rosa.hot91
roxxy900@live.com
rubycamgirl
saracamgirl@hotmail.it
sacha1980@hotmail.it
samantahot87@live.it
sarasensual@hotmail.it
satinee@live.it
scolaretta3
segretariasexy@live.it
selenincam@live.it
selincamgirl
senzaveli@live.it
serenalive2@live.it
sex-live-show@live.it
sexcam1@live.it
sexigirlcam@live.it
sexlwesex@live.it
sexy_shelly@live.it
sexystellax@hotmail.it
Sexy.monella87
sexy.sensation1
sharon.camgirl
sindy.cam1
sheela.mia@hotmail.it
show89@live.com
silviahot@hotmail.it
silviatettona@hotmail.it
silvia899155546@hotmail.it
silviagrandi88@hotmail.it
silviodeagostino@live.it
simonadefalco@hotmail.it
sindy.cam1
sofy.cam
spogliami85@live.it
stella.porcella
stefaniadegiorgio@hotmail.it
stefyparty@live.it
STELLINAHOT1
stressmara@hotmail.it
studentexxa@hotmail.it
swet_carmen@hotmail.com
succosa91@live.it
tentazionedaprovare88@hotmail.it
tenera19x@live.it - tenera19x
timidasexy88@hotmail.it
topina87cam@live.it
traduzionionline@live.it
tromba-si@hotmail.it
valentina-hot@hotmail.it
venerecam@hotmail.com
venere.cam
venere.porca
verdesi@live.it
veracamgirl@live.it
vera.vera409
veradonnacam@live.it
veronika00069
vogliosachiara@gmail.com
whendy.camgirl
xdivinasexyx