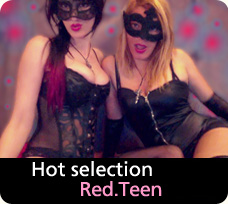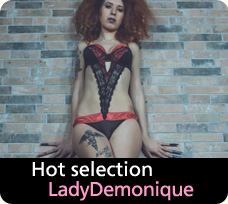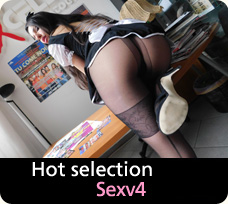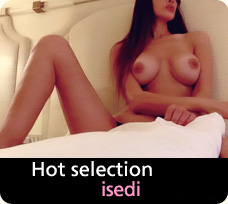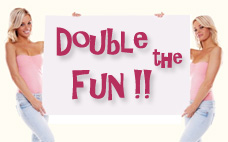 Of
MarySole
written by
juvedipendente
:
Fantastica! Tette da paura e porca come poche...consigliata.
Of
♛ Miss Felysya ♛
written by
cuckold72
:
sempre stupenda...i video cuck..fantastici...poi diventa anche amica di chat,moglie virtuale.....ti fa diventare un orgoglioso cuck...se fosse mia...r... Read the full review
Of
Miky La Cagna
written by
Miannoio
:
Miky è fantastica: completamente senza freni, sa esattamente come fare quello che gli chiedi, va oltre ogni aspettativa. Eccitante, con intelligenza, e appassionata. Da provare e riprovare!!



Paysite-Cash Billing Support
Terms | Privacy | US-2257


AngelinaHammer
Buy on the page of
AngelinaHammer
a show in cam or a video.
By making a single purchase of at least 15 € you can leave a review or just a comment.
We ask you to be honest and objective, and leave the review within 15 days of the show.
Already registered?
Not registered yet?
Subscribe now to Mondo Cam Girls and you can
for free and anonymously
:
- leave a review of the cam girls
- download exclusive bonus contents
- pay securely cam girls to buy the show, photos and video
- receive news about special events and promotions
-
All the details
Comments
carmelo on 14/07/2018 alle 19:18 write
sempre più fantastica e un amore in tutto...non la mollero più...grazie di farmi stare bene ciao gioia
AngelinaHammer respond
grazie felippo è un piacere esibirsi in spettacoli, baci e abbracci

carmelo on 19/06/2018 alle 15:55 write
LA perfezione fatta donna....una DEA in tutto e per tutto...qualsiasi cosa voi cerchiate, vi soddisferà al 100%!Cervello e corpo da favola andate da angelina
AngelinaHammer respond
grazie amore mio, mi piace passare quei momenti caldi con te, baci per te

carmelo on 16/06/2018 alle 18:53 write
una ragazza fantastica gentile fa quello che chiedi sono stati momenti di vero piacere ritornerò da questa ragazza fantastica e molto gentile bye angelina un bacio grandissimo
AngelinaHammer respond
grazie, amore Mi sono divertito molto con te, spero di vederti presto, mille baci d'amore