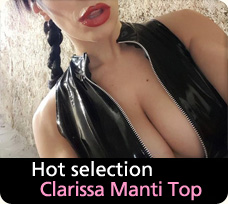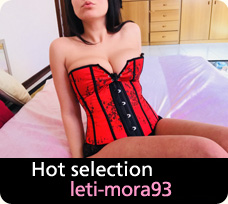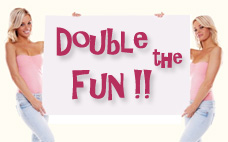 Of
AngelinaHammer
written by
carmelo
:
LA perfezione fatta donna....una DEA in tutto e per tutto...qualsiasi cosa voi cerchiate, vi soddisferà al 100%!Cervello e corpo da favola andate da angelina
Of
Messyblonde
written by
Alessioweb
:
Ho appena visto lo show di questa ragazza bellissima e porchissima.Ha un bellissimo seno , culetto sodo ,fica depilata ed e' dotata di molti toys!Buona la qualita' della cam.Ci rivedremo bella !Baciiiii
Of
CLAUDlA
written by
banana35
:
Ancora una volta!!! Non riesco a smettere!!! E' magnetica nel guardarti e nel parlarti ed ha la capacità di farti sentire sempre a tuo agio, e poi cosi bella dove mai la puoi trovare? Grazie di esistere.



Paysite-Cash Billing Support
Terms | Privacy | US-2257


BarbiePussyCummm
Buy on the page of
BarbiePussyCummm
a show in cam or a video.
By making a single purchase of at least 15 € you can leave a review or just a comment.
We ask you to be honest and objective, and leave the review within 15 days of the show.
Already registered?
Not registered yet?
Subscribe now to Mondo Cam Girls and you can
for free and anonymously
:
- leave a review of the cam girls
- download exclusive bonus contents
- pay securely cam girls to buy the show, photos and video
- receive news about special events and promotions
-
All the details
Comments
marcus.fioravanti on 27/03/2018 alle 09:59 write
Semplicemente incredibile.
Porca, birichina, innocente, complice, sexy ed elegante. Tutto quanto in contemporanea; ti porta in un'estasi di confusione, passione ed erotismo che ti fa perdere completamente la testa.
Una bionda esplosiva con un fisico che nulla ha da invidiare alle top model più famose.

La verità è che basterebbe il suo sguardo e il suo sorriso, ma lei, volenterosa, ti dona anche il suo corpo e la sua mente.