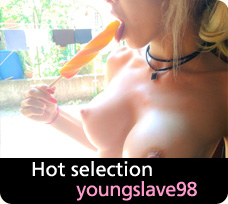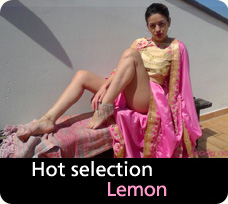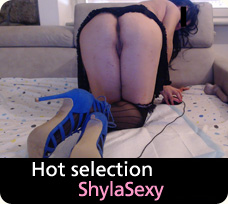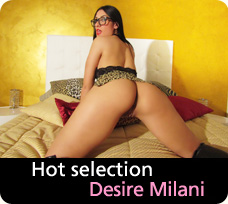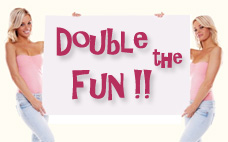 Of
CUBANITAHOT
written by
JonS***
:
Molto porca e disinibita, abbiamo fatto lo show con il toy a controllo remoto: spettacolare! Vederla godere e venire é stato molto eccitante, soprattutto con quelle tettone e quella bella figa che ha! Perfetta!
Of
Malenasex82
written by
Milo***
:
C'è un cielo che potrei sedermi qui e raccontartelo. E dirti quanti colori gli mancano quando non ci sei. La distanza a volte consente di sapere c... Read the full review
Of
CLAUDIA_SEX76
written by
Toro***
:
INDIMENTICABILE.Che Donna , un vero mix di eccellenza. Un corpo bellissimo ,una voce sexy da farti accapponare la pelle; sa portarti su un altro piane... Read the full review



Paysite-Cash Billing Support
Terms | Privacy | US-2257


beatrice_segreta
Buy on the page of
beatrice_segreta
a show in cam or a video.
By making a single purchase of at least 15 € you can leave a review or just a comment.
We ask you to be honest and objective, and leave the review within 15 days of the show.
Already registered?
Not registered yet?
Subscribe now to Mondo Cam Girls and you can
for free and anonymously
:
- leave a review of the cam girls
- download exclusive bonus contents
- pay securely cam girls to buy the show, photos and video
- receive news about special events and promotions
-
All the details
Comments
savo*** on 03/07/2018 alle 00:08 write
Ottima camgirl,lei è la vera milf,gran bel fisico,sopratutto le gambe,matura ma di aspetto giovanile, fisico imponente.
Non è pignola col tempo e la cam sa fartela godere senza andare di fretta come molte camgirl.
Con un po di impegno cmq credo che riuscirebbe a fare qualunque cam,non è d a molto che fa questo quindi ha bisogno di tempo per potersi migliorare.
Fondamentalmente ha un indole dolce,non tanto portata per dominare o per essere aggressiva pero' per chi cerca una vera milf dal fisico imponente lei e' davvero la migliore.