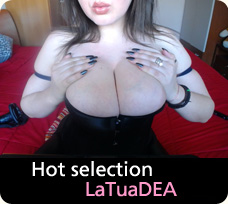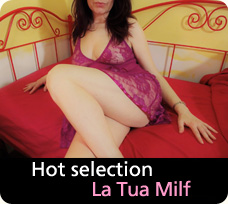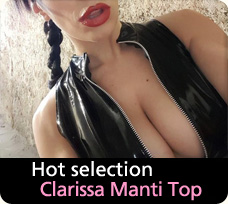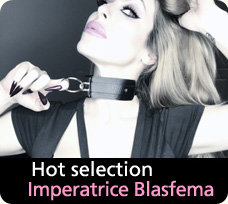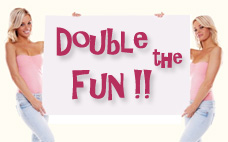 Of
Angela maialina
written by
Figaintesta
:
Sei una grandissima porca!!! Da provare assolutamente!!! Ragazzi fidatevi il dildo nel culetto e qualcosa di favoloso per come lo usa
Of
Chery Milf
written by
Polpo
:
Quando ci si diverte con una camgirl che ha un corpo simile e che sa BENISSIMO cosa fare e come farlo (movimenti giusti, parole sapientemente eccitant... Read the full review
Of
LadyC.
written by
Raffinato
:
Ragazza splendida,bellissima ed irresistibile.Rapito dal suo sguardo e dalla sua sensualità genuina.Elegante nelle movenze,porca con le parole,fisico ... Read the full review



Paysite-Cash Billing Support
Terms | Privacy | US-2257


celeste_90
Buy on the page of
celeste_90
a show in cam or a video.
By making a single purchase of at least 15 € you can leave a review or just a comment.
We ask you to be honest and objective, and leave the review within 15 days of the show.
Already registered?
Not registered yet?
Subscribe now to Mondo Cam Girls and you can
for free and anonymously
:
- leave a review of the cam girls
- download exclusive bonus contents
- pay securely cam girls to buy the show, photos and video
- receive news about special events and promotions
-
All the details
Comments
vale1023 on 08/03/2018 alle 16:25 write
SENZA PAROLE!!!!!!!!!!!!!!! Fantastica!!!!!!!!!!!
vale1023 on 21/02/2018 alle 11:24 write
Celeste è una ragazza Fantastica, Bella Simpatica Dolcissima e ti mette subito a tuo agio, lo show con lei è indescrivibile, da ripetere....... crea assuefazione!!!!
celeste_90 respond
grazie valeee :-*
jeb27 on 06/02/2018 alle 15:15 write
Celeste_90 é una ragazza bella,sexy e simpatica, molto disponibile... lineamenti del viso oe fascino orientali..., una piacevole sorpresa
celeste_90 respond
grazie :-*