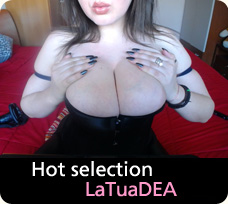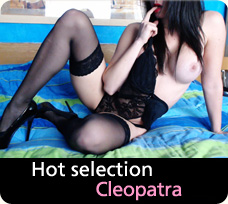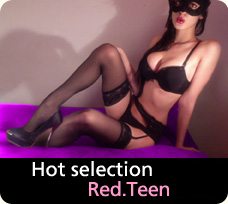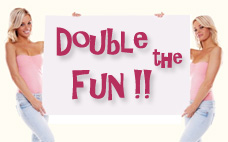 Of
SexyLuna
written by
Fonso
:
un ragazza speciale, bella gentile e socievole con tanto charme e sopratutto ti coinvolge nel gioco e non è da tutte anzi se ne trovassero di più così, da lei si torna volentieri
Of
◄♥► EVA.LIVE ◄♥►
written by
giopaci90
:
dalle foto non rende abbastanza, bellissima e simpaticissima, sicuramente da riprovare :*
Of
Alexia
written by
carlo
:
talmente bella che potrebbe anche non far nulla per ottenere il suo scopo, ma invece ci mette tutta se stessa per accontentarti. Mille grazie Alexia



Paysite-Cash Billing Support
Terms | Privacy | US-2257


charlottejones
Buy on the page of
charlottejones
a show in cam or a video.
By making a single purchase of at least 15 € you can leave a review or just a comment.
We ask you to be honest and objective, and leave the review within 15 days of the show.
Already registered?
Not registered yet?
Subscribe now to Mondo Cam Girls and you can
for free and anonymously
:
- leave a review of the cam girls
- download exclusive bonus contents
- pay securely cam girls to buy the show, photos and video
- receive news about special events and promotions
-
All the details
Comments
berserk on 03/01/2017 alle 06:43 write
girate alla larga. bella ragazza ma una pessima attrice non è proprio il lavoro per lei, si vede a chilometri di distanza che finge. Soldi buttati nel cesso. Ho pagato per uno show di 20 minuti 30€ e dopo 10 sono stato io a chiudere la chiamata per lo sconforto. Manco mi veniva duro per quanto era finta. Se fosse per me ragazze così le allontanerei dal sito,fanno solo fare brutta figura.
charlottejones respond
Maybe it was because he drugged himself during the show, he could not enjoy it well
birichino on 25/12/2016 alle 17:57 write
Molto carina, bellissimo fisico, buona connessione, ma un pò poco espansiva, dovrebbe e potrebbe fare meglio....!