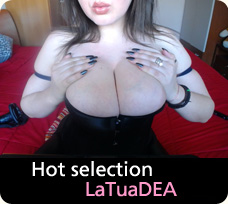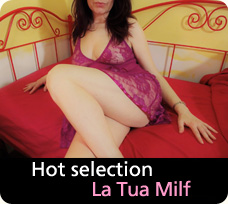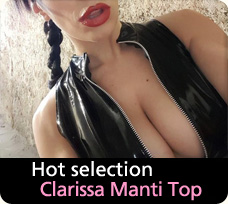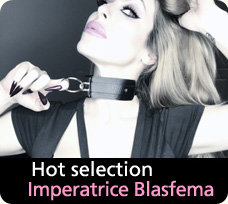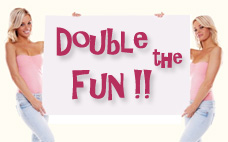 Of
BrigitteMoi
written by
marcello_xxx
:
mi hai insegnato le tabelline, ed ho imparato tutto, a suon di tette e piedi in faccia..... 6x8=48 ..... ti adoro mammina, sei inimitabile
Of
valery vita
written by
Filippo Colli
:
Unica, inarrivabile, la nostra fonte di godimento porko, perverso, blasfemo e dissacratorio. Regina del gregge di peccatori che diventano sempre più n... Read the full review
Of
Desire Milani
written by
Bond
:
Desire è semplicemente uno schianto! Fantastica in tutto. Sexy da morire e coinvolgente in modo sincero, si vede che le piace e ci mette una passione ... Read the full review



Paysite-Cash Billing Support
Terms | Privacy | US-2257


emiliacox
Buy on the page of
emiliacox
a show in cam or a video.
By making a single purchase of at least 15 € you can leave a review or just a comment.
We ask you to be honest and objective, and leave the review within 15 days of the show.
Already registered?
Not registered yet?
Subscribe now to Mondo Cam Girls and you can
for free and anonymously
:
- leave a review of the cam girls
- download exclusive bonus contents
- pay securely cam girls to buy the show, photos and video
- receive news about special events and promotions
-
All the details
Comments
AlbertStephen on 18/11/2017 alle 08:42 write
estupefacto con una mirada, una voz que te entra, un increíble deseo de escucharte, de sumergirte en tu mundo y de darme a conocer ... un conjunto de colores que hacen que sea el momento de verte soñar ... un encantamiento..
Um bejio pra voce
A