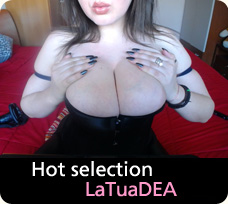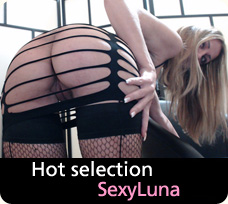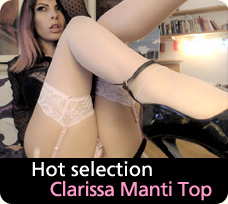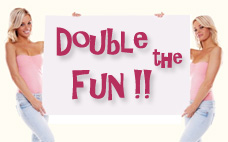 Of
Malena
written by
carmelo
:
sempre fantastica
Of
SexyLuna
written by
zioriku
:
E' la mia amante virtuale! sexy, simpatica e solare, mi diverto ed eccito sempre tanto, minuti indimenticabili… ha un corpo stupendo e uno sguardo bel... Read the full review
Of
CLAUDlA
written by
Holly73
:
Ok, quando arriverà il Kadjar ti porterò al tuo ristorante preferito, avendo il cambio automatico ti terrò la mano x tutto il viaggio, e avendo il tet... Read the full review




Paysite-Cash Billing Support
Terms | Privacy | US-2257


giuliettta
Buy on the page of
giuliettta
a show in cam or a video.
By making a single purchase of at least 15 € you can leave a review or just a comment.
We ask you to be honest and objective, and leave the review within 15 days of the show.
Already registered?
Not registered yet?
Subscribe now to Mondo Cam Girls and you can
for free and anonymously
:
- leave a review of the cam girls
- download exclusive bonus contents
- pay securely cam girls to buy the show, photos and video
- receive news about special events and promotions
-
All the details
Comments
DOMENICO on 17/06/2017 alle 14:16 write
DONNA FAVOLOSA , INCANTEVOLE , DA ADORARE E VIZIARE, HA TANTA FEMMINILITA' E PERSONALITA' , DONNA CHE SI SA IMPORRE CON CLASSE ED ELEGANZA , NON SI PUO' FARE ALTRO CHE RIMANERE INCANTATI AD OSSERVARLA NEI SUOI SPETTACOLI MERAVIGLIOSI. CONSIGLIATISSIMA PER PASSARE DEI MOMENTI GODURIOSI PER ARRIVARE ALL'APICE DEL PIACERE , DA CONDIVIDERE CON UNA DONNA FANTASTICA, LEI MI HA SAPUTO ASCOLTARE E REALIZZARE OGNI MIO DESIDERIO, ORA NON POSSO FARE ALTRO CHE VIZIARLA ED ADORARLA , CHE GODURIA PER ME E ONORE AVERE QUESTO COMPITO, COSI DA POTER FARE CONTENTO UNA VERA PADRONA E UNA VERA DEA. GRAZIE PER TUTTO AI PROSSIMI SHOW E AL PROSSIMO ADDESTRAMENTO PER ESSERE UNO SCHIAVO PERFETTO AI TUOI ORDINI E AI MIEI DOVERI , GRAZIE A PRESTO ... CONSIGLIATISSIMA.....