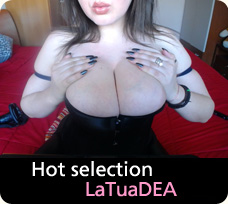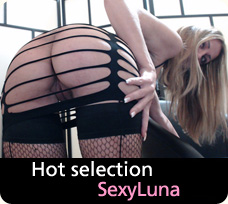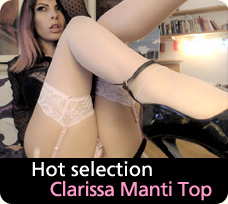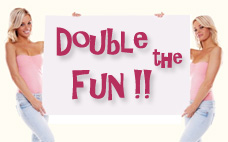 Of
CLAUDlA
written by
Holly73
:
Grazie, Claudia serata illuminante, ma rimango un sognatore, e volevo dirti, che ho capito che siete tu e albert sdraiarti sulla sabbia nel cantiere di fronte casa mia, le stelle colorate sono le luci natalizie del mio balcone. Buone feste.ciaoooo!!
Of
MaryDevil
written by
Holly73
:
Tanta bellezza insieme mai vista, essere insieme e parlare con due ragazze così belle, non c'è appagamento sessuale che ne vale la pena. Grazie a tutte due, a Mary amica mia, Claudia sei il mio angelo custode. Ciao
Of
VALERY GOLD
written by
karl22
:
le parole servono poco, serve vederla! uno spettacolo di sensualità con un fisico meraviglioso!



Paysite-Cash Billing Support
Terms | Privacy | US-2257


JanetteSexy
Buy on the page of
JanetteSexy
a show in cam or a video.
By making a single purchase of at least 15 € you can leave a review or just a comment.
We ask you to be honest and objective, and leave the review within 15 days of the show.
Already registered?
Not registered yet?
Subscribe now to Mondo Cam Girls and you can
for free and anonymously
:
- leave a review of the cam girls
- download exclusive bonus contents
- pay securely cam girls to buy the show, photos and video
- receive news about special events and promotions
-
All the details
Comments
Holly73 on 11/11/2017 alle 18:01 write
La mia prima camgirl , il mio primo amore in cam, sempre bella e letale, rivista volentieri. Ciao a presto
lorenzo on 10/10/2017 alle 10:14 write
Janette! Beh che dire, WOW!
Ragazza semplicemente stupenda, simpaticissima e molto solare, ti mette istantaneamente a tuo agio!!!
Spettacolare, divertimento assicurato, da provare e riprovare..... non ci si può stancare di lei!!!
Ci torno al 1000%!!!!
Provatela e non la lascerete più!
Merita veramente tanto.... Un bacione!
monsterade on 07/10/2017 alle 12:43 write
pessima, da evitare, promette promette e non mantiene, senza audio e 13 min di moine con il viso, ma manco una tetta di fuori, soldi buttati, peccato perchè è una bella ragazza, ma non ci sa fa, diffidate, sul sito trovate di meglio