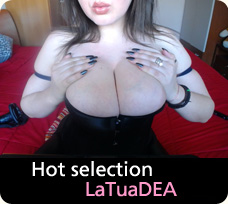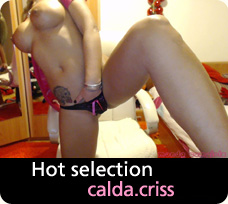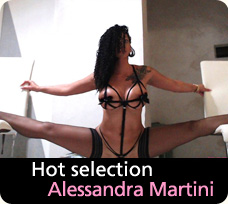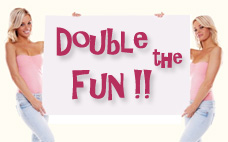 Of
Perla
written by
lotus
:
Perla è sempre la mia prima scelta. Quando lo show si fa "bollente", sa dare il meglio di sé, mostrandosi realmente coinvolta e facendo emergere tutta la sua sensualità e sessualità.
Of
fairycilia
written by
man44xx
:
Ragazza bella con cui parlare liberamente . La cosa sorprendente è la naturalezza con sui sa parlarti, prenderti ed accompagnarti in un piacere infinito. Unico neo .. Con lei i minuti volano . Assolutamente da provare
Of
LisasFantasy
written by
fuzz
:
WOW the best girl here ))) Lisa is a very sweet and cute girl. and very friendly



Paysite-Cash Billing Support
Terms | Privacy | US-2257


Katherine Peers
Buy on the page of
Katherine Peers
a show in cam or a video.
By making a single purchase of at least 15 € you can leave a review or just a comment.
We ask you to be honest and objective.
Already registered?
Not registered yet?
Subscribe now to Mondo Cam Girls and you can
for free and anonymously
:
- leave a review of the cam girls
- download exclusive bonus contents
- pay securely cam girls to buy the show, photos and video
- receive news about special events and promotions
-
All the details
Comments
Trollissimo on 03/09/2016 alle 23:27 write
Bellissima ragazza,vogliosissima,un culo da favola. Ho fatto lo show slave...è una schiava perfetta..la sculaccerei a vita e nn solo.....provatelaaaaaaa!!!!
Katherine Peers respond
torna presto tesoro
giomacca on 25/05/2016 alle 00:18 write
nella mia lista delle preferite... sensuale, porca, disinibita, meravigliosa... veramente consigliata
stepd on 10/03/2016 alle 16:00 write
Fantasia all'ennesima potenza. Grazie alla danza fa delle posizioni che ti lasciano a bocca aperta, meglio del Kamasutra !! Tutto questo unito ad una bellezza rara, simpatia, socievolezza, puntualità. E' puro godimento e divertimento. Provatela, non ve ne pentirete.
Katherine Peers respond
grazie amore mio!!