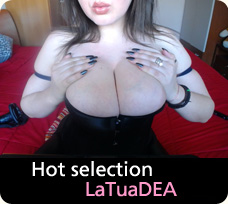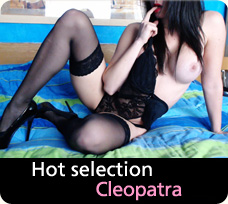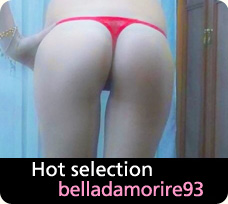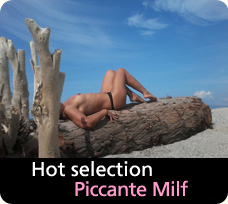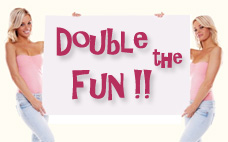 Of
Vicktoria Monroe
written by
andreacer
:
Sono succube ormai di questa bellezza, per me alternativa, Regina Vicktoria, ti entra dentro come un veleno e quando te ne accorgi sarà troppo tardi..... Read the full review
Of
zayrha
written by
Cobraz
:
La Padrona ti "fotte" la mente, semplicemente un'esperienza divina. Dominante, severa, terribilmente eccitante... una serie di emozioni forti tutte assieme tali da non sembrare vere. Meravigliosa
Of
Bambolina Mia Transex
written by
marcosuper27
:
veramente bella! mi sono divertito!




Paysite-Cash Billing Support
Terms | Privacy | US-2257


MOON
Buy on the page of
MOON
a show in cam or a video.
By making a single purchase of at least 15 € you can leave a review or just a comment.
We ask you to be honest and objective, and leave the review within 15 days of the show.
Already registered?
Not registered yet?
Subscribe now to Mondo Cam Girls and you can
for free and anonymously
:
- leave a review of the cam girls
- download exclusive bonus contents
- pay securely cam girls to buy the show, photos and video
- receive news about special events and promotions
-
All the details
Comments
loristrec on 27/03/2016 alle 20:49 write
Che dire...... Un esperienza unica.... Davvero travolgente.... Una donna unica.... Simpatica, bella, e ti fa sentire a tuo agio....impossibile non volergli bene... In poche parole una vera donna...
MOON respond
Grazie ..... grazie e grazie .... sono io adesso che non so proprio che dire !!! :P a presto !!!
ita87 on 11/02/2016 alle 18:10 write
Una donna con una passione decisamente fuori dal comune, avvolgente! E' di una bellezza spaventosa e possiede una classe invidiabile, senza trascurare il fatto che è simpatica davvero e parlare con lei è assolutamente piacevole!
E' stato un vero piacere conoscerti Luana!
A presto ;)
MOON respond
Ma così mi fai arrossire !!!!!! Grazie mille davvero .... è stato un vero piacere anche per me !!! a presto :*