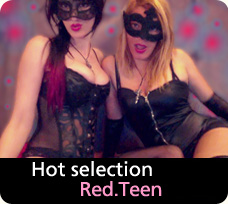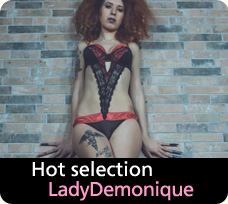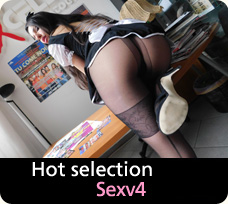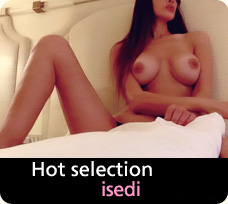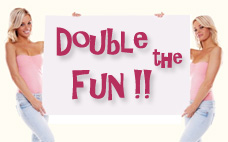 Of
VALERY GOLD
written by
Miannoio
:
Corpo perfetto e cervello perfetto! Sa esattamente cosa fare e cosa dirti per sconvolgerti e farti godere con ogni singola cellula del corpo. E' un pi... Read the full review
Of
CLAUDlA
written by
Roberto73
:
Grazie, x la festa di compleanno. Grazie perché sei tu, grazie perché sei una ragazza ingamba, con i suoi pregi e difetti che ti rendono unica. Il reg... Read the full review
Of
🌞 ƒÅßÌØLÅ 🌞
written by
Nice Guy
:
Bella, dolce, educata, trasgressiva al punto giusto. Consiglio vivamente di provare!



Paysite-Cash Billing Support
Terms | Privacy | US-2257


SexAlessia
Buy on the page of
SexAlessia
a show in cam or a video.
By making a single purchase of at least 15 € you can leave a review or just a comment.
We ask you to be honest and objective, and leave the review within 15 days of the show.
Already registered?
Not registered yet?
Subscribe now to Mondo Cam Girls and you can
for free and anonymously
:
- leave a review of the cam girls
- download exclusive bonus contents
- pay securely cam girls to buy the show, photos and video
- receive news about special events and promotions
-
All the details
Comments
mars on 10/04/2018 alle 00:12 write
bellissima donna, gentilissima e alla mano e in coppia sono fantastici,,consigliatissima
Christian1978 on 01/02/2018 alle 13:37 write
Alexia 7572?che dire....non ci sono parole precise per descrivere la sensualità di questa SUPER DONNA (DONNA tutta maiuscola) ogni volta che la sento mi sorprende sempre di più...super coinvolgente,e si sente che non finge "passionalità"...perché è la passione fatta in persona...e poi quando vedi il suo stupendo corpo avvolto in qualche lingerie seducente,perdi il controllo...poi quando la toglie...da mozzare il fiato...in una sola parola "meravigliosa"...consigliatissima (anche se la vorrei solo per me)....non vedo l'ora di risentirla e rivederla...I LOVE YOU...
SexAlessia respond
Grazie tesoro.....con uomini come te è facile essere la DONNA che hai descritto tu....un bacio e a presto... :-)

peppe4585 on 29/01/2018 alle 21:47 write
Alessia ti trasporta. Alessia è veramente sexy. Non bastano le foto per descriverla al meglio. Bisogna provarla. Sentirla. Ammirarla. Provoca sensazioni difficilmente descrivibili.
A presto, Alessia.
SexAlessia respond
Grazie tesoro.....a presto 😘