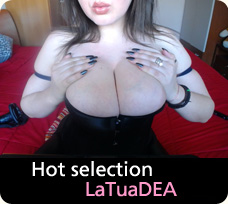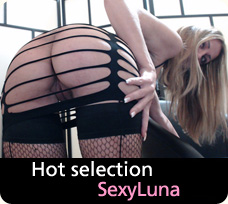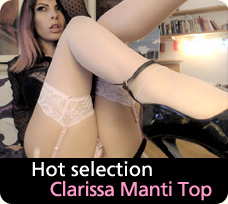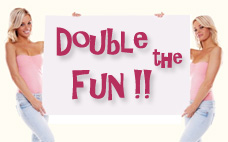 Of
SexyLuna
written by
nighteagle
:
è da un certo periodo che l'avevo "notata" ma per varie ragioni non avevo ancora avuto occasione di conoscerla…finalmente l'ho vista…solo ora so quell... Read the full review
Of
Benedicta
written by
nighteagle
:
è una ragazza super-eccitante, porchissima, meravigliosa, che sa fare eccitare….in più molto gentile e simpatica….é un piacere vederla e godere con lei... un bacio caldo, maialissima !
Of
💎Sophie💎
written by
dab
:
Ragazzi che dire .... bellissima bionda con fisico da modella che ti fa impazzire. Provate non ve ne pentirete



Paysite-Cash Billing Support
Terms | Privacy | US-2257


Sasha Ysmith
Buy on the page of
Sasha Ysmith
a show in cam or a video.
By making a single purchase of at least 15 € you can leave a review or just a comment.
We ask you to be honest and objective, and leave the review within 15 days of the show.
Already registered?
Not registered yet?
Subscribe now to Mondo Cam Girls and you can
for free and anonymously
:
- leave a review of the cam girls
- download exclusive bonus contents
- pay securely cam girls to buy the show, photos and video
- receive news about special events and promotions
-
All the details
Comments
giopa on 30/08/2017 alle 12:34 write
bella.. sensuale, formosa, dotata il tanto giusto... erotica, indicata per una fantastica schizzata...
italianswim on 18/07/2017 alle 20:19 write
Ho scelto lo show da 30 minuti includendo un gioco di ruolo. Sasha è molto bella, in cam è come nelle foto. E' dolce e professionale e con me ha saputo interpretare al meglio i miei desideri. Riesce ad essere sexy senza essere volgare ed è davvero una specie di ragazza della porta accanto. Alla fine, come aveva promesso, ha anche eiaculato.
Sasha Ysmith respond
grazie mille tesoro bacione