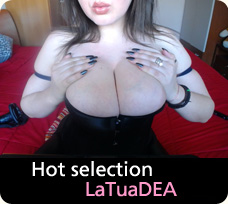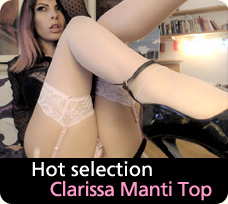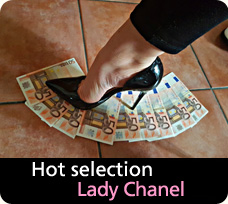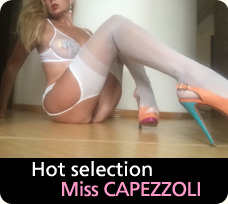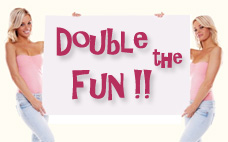 Of
Karolina
written by
Lorenzo_69
:
Karol, scusa il ritardo, ma poi è inutile scrivere qui: tu sei fantastica ed è riduttivo descriverti in poche righe di commento! Sei una donna matur... Read the full review
Of
Niky Live
written by
Steber
:
Corpo da favola, viso D'Angelo , sensualità erotica a mille ! Sia in show che in chat sa farti provare emozioni UNICHE Una vera bomba sexy .. ti adoro Niky
Of
DiavoloCaldo
written by
gate7
:
Appena finito il terzo show in una settimana con Valeria, che dire...superlativa!!! Valeria è una gran bella figa, di quelle che ti fanno dire " mi f... Read the full review



Paysite-Cash Billing Support
Terms | Privacy | US-2257


Sasha Ysmith
Buy on the page of
Sasha Ysmith
a show in cam or a video.
By making a single purchase of at least 15 € you can leave a review or just a comment.
We ask you to be honest and objective.
Already registered?
Not registered yet?
Subscribe now to Mondo Cam Girls and you can
for free and anonymously
:
- leave a review of the cam girls
- download exclusive bonus contents
- pay securely cam girls to buy the show, photos and video
- receive news about special events and promotions
-
All the details
Comments
giopa on 30/08/2017 alle 12:34 write
bella.. sensuale, formosa, dotata il tanto giusto... erotica, indicata per una fantastica schizzata...
italianswim on 18/07/2017 alle 20:19 write
Ho scelto lo show da 30 minuti includendo un gioco di ruolo. Sasha è molto bella, in cam è come nelle foto. E' dolce e professionale e con me ha saputo interpretare al meglio i miei desideri. Riesce ad essere sexy senza essere volgare ed è davvero una specie di ragazza della porta accanto. Alla fine, come aveva promesso, ha anche eiaculato.
Sasha Ysmith respond
grazie mille tesoro bacione