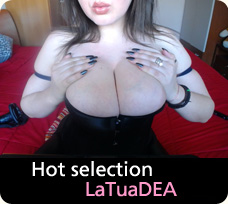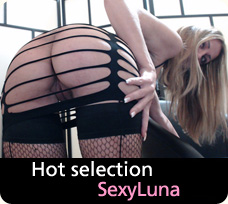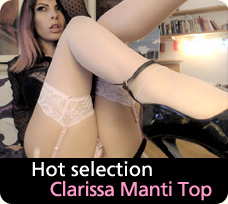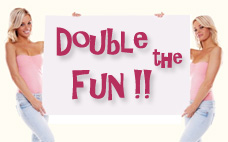 Of
CLAUDlA
written by
Holly73
:
Grazie, Claudia serata illuminante, ma rimango un sognatore, e volevo dirti, che ho capito che siete tu e albert sdraiarti sulla sabbia nel cantiere di fronte casa mia, le stelle colorate sono le luci natalizie del mio balcone. Buone feste.ciaoooo!!
Of
MaryDevil
written by
Holly73
:
Tanta bellezza insieme mai vista, essere insieme e parlare con due ragazze così belle, non c'è appagamento sessuale che ne vale la pena. Grazie a tutte due, a Mary amica mia, Claudia sei il mio angelo custode. Ciao
Of
VALERY GOLD
written by
karl22
:
le parole servono poco, serve vederla! uno spettacolo di sensualità con un fisico meraviglioso!



Paysite-Cash Billing Support
Terms | Privacy | US-2257


AbusivePinUp
Buy on the page of
AbusivePinUp
a show in cam or a video.
By making a single purchase of at least 15 € you can leave a review or just a comment.
We ask you to be honest and objective, and leave the review within 15 days of the show.
Already registered?
Not registered yet?
Subscribe now to Mondo Cam Girls and you can
for free and anonymously
:
- leave a review of the cam girls
- download exclusive bonus contents
- pay securely cam girls to buy the show, photos and video
- receive news about special events and promotions
-
All the details
Comments
Anonimooo on 01/03/2015 alle 19:19 write
Recensione negativa purtroppo per questa bella camgirl ma troppo superficiale e poco attenta al cliente. Show pagato anticipatamente mettendoci d'accordo su orario e tipologia di show... lei si presenta con 45 minuti di ritardo e rifiuta di fare il rimborso. Allora facciamo lo show ma una delusione: lei è bella come nelle foto, ma totalmente fredda, poco partecipativa e non fa nulla di quello che avevamo concordato... parte con il countdown con 5 min di anticipo, le dico che è troppo presto e alla fine dello show chiude senza finale... show pessimo!!!
AbusivePinUp respond
well.. i just can add that this user has been added in the black list by the numerous of camgirls. I guess the reasons are timewasting, brains fucking and asking for refund