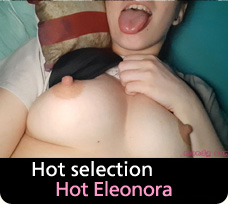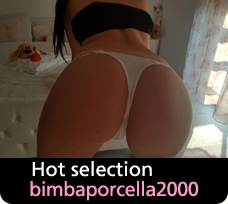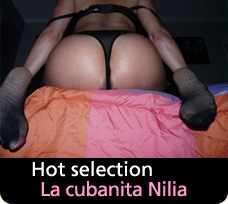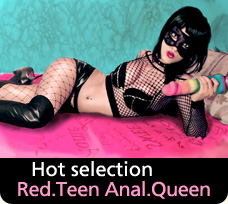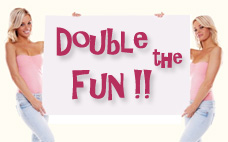 Su
WildBratties
scritto da
Görk***
:
They make you so quickly cum . They are too beautiful but I think they show themselves in another programme too during show.
Su
Giadina 💋
scritto da
gnag***
:
Clamorosa creatura, nata per fare sborrare gli uccelli più goderecci....ci sa fare in tutto....fatico quasi a fare una recensione positiva perché la v... Leggi la recensione completa
Su
Poppea
scritto da
savo***
:
Maestosa 36enne,Poppea è una donna matura davvero disinibita come poche,non c'e' limite alla sua perversione e non è fiscale col tempo,è disponibile e non va di fretta,davvero una delle migliori camgirl del Sito,rimarrete estasiati. Voto: 9,5




Terms | Privacy | US-2257


Ana Belen
Buy on the page of
Ana Belen
a show in cam or a video.
By making a single purchase of at least 15 € you can leave a review or just a comment.
We ask you to be honest and objective, and leave the review within 15 days of the show.
Already registered?
Not registered yet?
Subscribe now to Mondo Cam Girls and you can
for free and anonymously
:
- leave a review of the cam girls
- download exclusive bonus contents
- pay securely cam girls to buy the show, photos and video
- receive news about special events and promotions
-
All the details
Comments
tomm*** on 05/05/2019 alle 21:41 write
Splendida ragazza Colombiana, che parla bene italiano. Simpatica, disponibile, sexy e porca come poche su questo sito. Ogni volta con lei e' sempre piu' piacevole e divertente. Ho provato il suo nuovo spettacolo con il Lush-- il vibratore a distanza. Bellissima esperienza--- tornero' presto a trovarla... assolutamente da provare....davvero impossibile trovare di meglio su questo sito ...
Ana Belen respond
Grazie tesoro!! Sei unico e sono felice di saperti soddisfatto!!
Aale*** on 06/01/2019 alle 15:38 write
una porca senza fine... fantastica
Ana Belen respond
Grazie tesoro!!!! sempre disponibile per soddisfare voglie e fantasie.. cerco sempre di dare il meglio!!!! baciooo