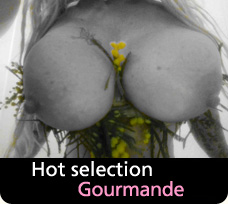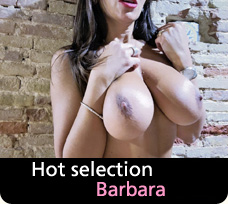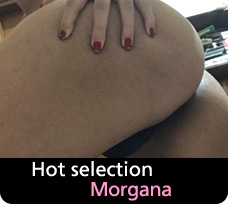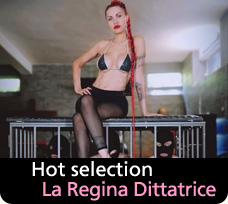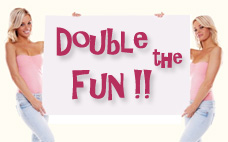 Su
●♡INCOGNITA SEXY♡●
scritto da
N.N.***
:
L'ho conosciuta stasera, è stata fantastica. Capisce subito quello che cerchi e sa come prenderti. Un corpo mozzafiato, stupenda, meravigliosa, fantastica. Sono pazzo di lei, non la lascerò mai.
Su
debora_sexy
scritto da
marc***
:
Debora è veramente fantastica,semplice ma al tempo stesso di classe,ti mette a tuo agio cosa non scontata e lo fa con naturalezza
Su
●♡INCOGNITA SEXY♡●
scritto da
Napo***
:
MOLTO MOLTO ECCITANTE. DURANTE LA CHAT BASTA LA SUA VOCE PER FAR PERDERE LA TESTA E FARE QUALSIASI COSA PER LEI, MOLTO COINVOLGENTE E PARTECIPE...DA FAR PERDERE IL CONTROLLO...NON VERO L ORA DO POTER FARE INO SHOW INSIEME A TE....STUPENDA




Paysite-Cash Billing Support
Terms | Privacy | US-2257


Delia
Buy on the page of
Delia
a show in cam or a video.
By making a single purchase of at least 15 € you can leave a review or just a comment.
We ask you to be honest and objective, and leave the review within 15 days of the show.
Already registered?
Not registered yet?
Subscribe now to Mondo Cam Girls and you can
for free and anonymously
:
- leave a review of the cam girls
- download exclusive bonus contents
- pay securely cam girls to buy the show, photos and video
- receive news about special events and promotions
-
All the details
Comments
craz*** on 18/06/2018 alle 09:38 write
Molto bella, dolce e sensuale. Mi ha fatto schizzare tantissimo. Consigliatissima per tutti gli amanti del genere acqua e sapone. Fisico magro e fica stretta.
luke*** on 10/04/2017 alle 09:01 write
Uno show diverso dal solito. Ci siamo conosciuti e mi ha fatto incuriosire. Ha lasciato molte cose al mistero ma è una ragazza interessante, con un bel caratterino. Non posso definirla una "tigre del materasso", forse lo è ma non ha ancora avuto modo di dimostrarmelo, ma ad ogni modo non è questo che cercavo. Cercavo una ragazza intrigante e lo è di sicuro. Un fisico da velina, magra e slanciata, ma tosta!!! ;-)