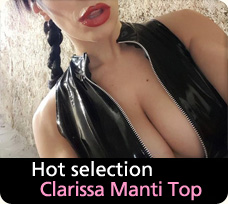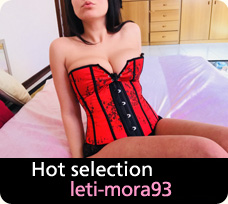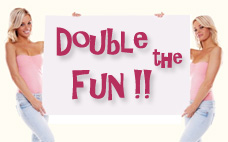 Of
caldaselen
written by
sono di dea selen
:
stupendaaaaa la DEA per eccellenza!!!!! grazie dea selen per avermi spennato,mi ha soggiogato con la sua immensa bellezza e sensualità,mi ha sottomess... Read the full review
Of
VALERY GOLD
written by
barty75
:
Non si può descrivere a parole...ma se ci volessimo provare bellissima, sensuale,accativante,eccitante,gentile..un vero piacere la sua compagnia..
Of
monellinahot
written by
Luca.zz
:
È Tornata! Non è una new entry su questo sito ma un volto nuovo e ben apprezzato! Per che la conosce già l'unica novità è che è ancora più bella, le ... Read the full review



Paysite-Cash Billing Support
Terms | Privacy | US-2257


Bella
Buy on the page of
Bella
a show in cam or a video.
By making a single purchase of at least 15 € you can leave a review or just a comment.
We ask you to be honest and objective, and leave the review within 15 days of the show.
Already registered?
Not registered yet?
Subscribe now to Mondo Cam Girls and you can
for free and anonymously
:
- leave a review of the cam girls
- download exclusive bonus contents
- pay securely cam girls to buy the show, photos and video
- receive news about special events and promotions
-
All the details
Comments
Gianluigi on 19/08/2017 alle 05:41 write
Stessa esperienza di Antonio, l'utente che ha lasciato il commento precedente al mio. Collaborazione quasi nulla, l'audio è assente e chiude di colpo dicendo che i minuti sono scaduti anche con qualche secondo di anticipo. All'inizio della videochiamata perde molto tempo in domande conoscitive, allo scopo di far passare velocemente il tempo, poiché non fa recuperare neppure un secondo, anzi. Sconsigliatissima. E' stata la prima e ultima volta con lei purtroppo.....peggior esperienza su mondocamgirls.
Bella respond
se tu paga per 10 minuti solo audio ai 10 minuti solo audio! tu paga per che show voui!

Antonio_il_grande on 30/08/2016 alle 09:48 write
Spesi 30 euro.. buttati.. nello spettacolo fa quello che vuole.. non si sente audio.. ho pagato per Hitachi e squirt e fa solo la prima.. si inventa che sono scaduti i minuti, chiude di colpo e se ne va.. ASSOLUTAMENTE DA EVITARE.. ZERO ASSOLUTO..