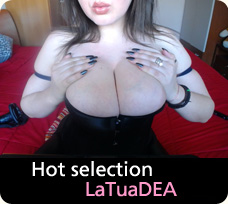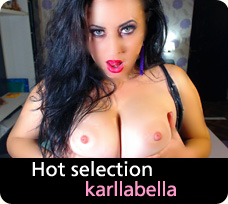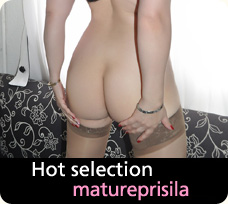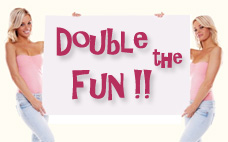 Of
Renesme
written by
giorgiop
:
Stupenda! Molto gentile e disponibile. E con un fisico davvero super: ben fatto, fresco e sodissimo. Da adorare.
Of
debora_sexy
written by
helpless_sub1
:
La MIGLIORE DEA, LA PIÙ GRANDE AUTORITARIA E SEXY DEL SITO. DEA DEBORA LA PREGO, non se ne vada! Continui a manipolarmi come merito!!!
Of
♡GattinaSexy♡
written by
Jack
:
Straordinaria! Ho acwuistato tre suoi video uno dietro l'altro e mi sono trocato a finire 50 euro in meno di mezzora se solo potessi caricare adesso ... Read the full review



Paysite-Cash Billing Support
Terms | Privacy | US-2257


TiffanyJoy
Buy on the page of
TiffanyJoy
a show in cam or a video.
By making a single purchase of at least 15 € you can leave a review or just a comment.
We ask you to be honest and objective, and leave the review within 15 days of the show.
Already registered?
Not registered yet?
Subscribe now to Mondo Cam Girls and you can
for free and anonymously
:
- leave a review of the cam girls
- download exclusive bonus contents
- pay securely cam girls to buy the show, photos and video
- receive news about special events and promotions
-
All the details
Comments
mattewp on 16/05/2017 alle 00:05 write
mmm, non facile!
allora lei è una grandissima fica, sa anche fare il suo lavoro. corpo da urlo, sa muoversi ed è molto completa. dallo strip al roleplay, una vera professionista.
con me ha fatto il grande errore di fare la finta tonta! le ho chiesto di indossare dei vestiti, chiedendole di spedirmeli al termine dello show, dopo aver contrattato il prezzo, a fine show, è caduta dalle nuvole. "questi vestiti non li hai comprati" e via dicendo...morale della favola, 70 euro spesi per 20 minuti di show che ne dovevano costare 20. lei che fa finta di on rinvenirsi e lo scemo del villaggio qui a grattarsi!
ATTENZIONE!